The direct sales channel faces any number of contentious issues around the world, and what starts in one country doesn't stay there!
This fall's Global Regulatory Summit will tackle a number of the fiercest challenges in the marketplace and provide you with the information and knowledge you need to identify the correct solutions for your company. Whether your greatest concerns are at the state level, from the U.S. government or from governments overseas, make sure you're in the audience this October to hear from topic experts and your peers about what's working for others to keep direct selling businesses profitable and in line with global regulations.
Ample time will be provided for networking with attendees and speakers, Q & A and peer-to-peer dialogue. This summit will provide the perfect opportunity for you to hear from the preeminent experts in the industry, so make sure you plan now to be in Washington, D.C., this October.


Thank you to our website sponsor: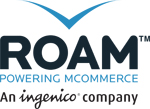 (Click here to view all sponsorship opportunities for this meeting.)