DSA Companies in Focus Seminar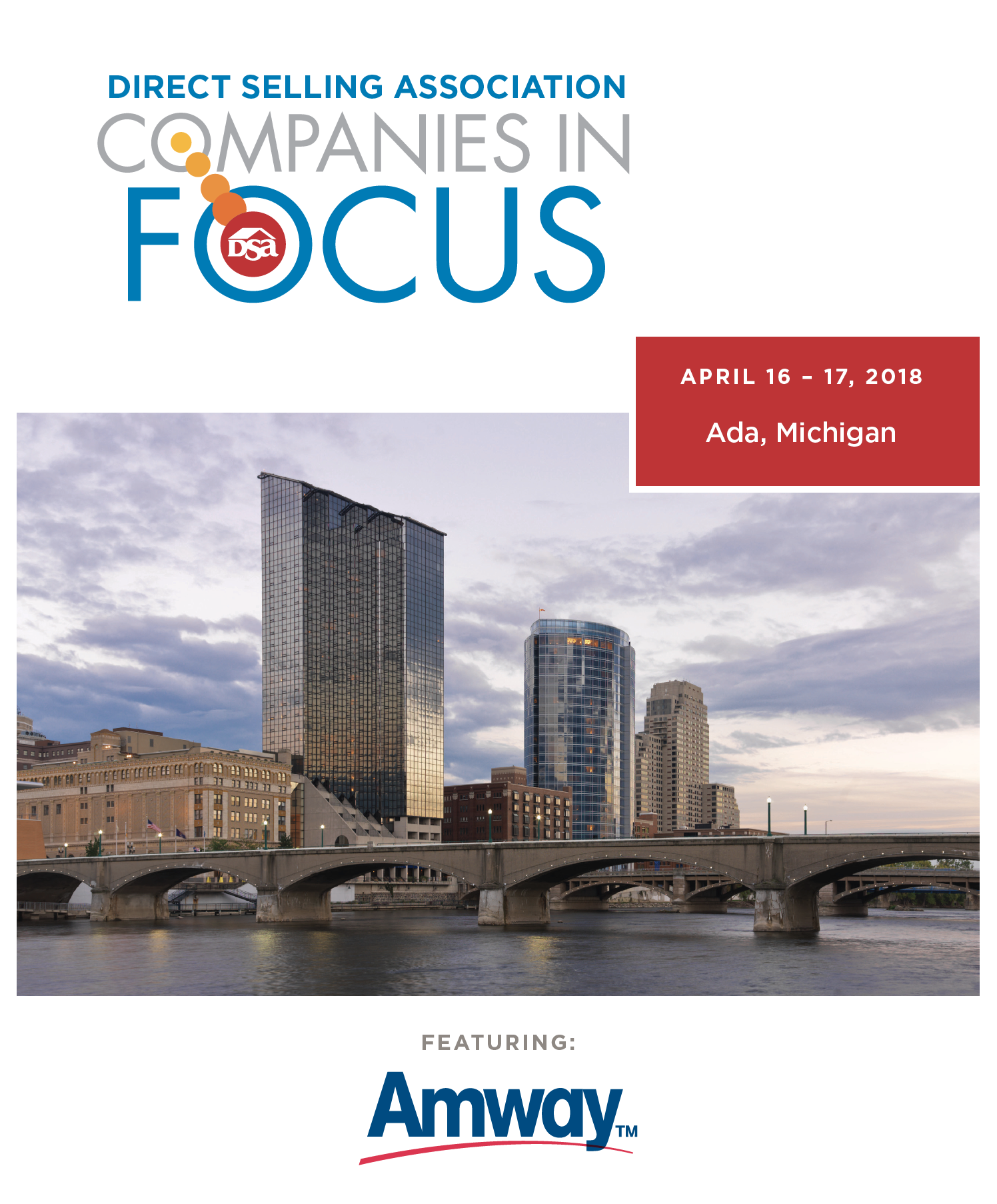 Click Here to Download Final 2018 CIF Program
DSA's Companies in Focus Seminar — known for taking you on site to direct-selling companies' headquarters for a close look at how they get the job done — is back!
Once a year, DSA offers the direct-selling industry a unique opportunity to get an insider's view of some of direct selling's leading companies. This program benefits all levels of direct selling, multilevel and network marketing management, from those controlling warehouse operations to the executive management team.
Amway world headquarters stretches one mile from east to west and is comprised of 80 buildings and 3.5 million square feet of office and manufacturing space. You'll enjoy an in-depth tour of where it all began, experience behind-the-scenes innovation in manufacturing and cutting edge research and development.
Hear first-hand from a global management team that is focused on Independent Business Owners. Get an insider view from the son of one of the founders, President Doug DeVos and his team cover topics such as staying true to their company's core values and culture, the global direct selling marketplace, increasing industry prosperity, field training and education, lifestyle branding, social selling, and building young leaders.

Whether you are a member of your company's executive management team, are in control of warehouse operations, drive salesforce development or devise corporate communications initiatives, this exclusive experience will provide you with the strategic insight and operational knowledge you need to take your organization to the next level.
This is a great forum for company executives to come together to network and discuss day-to-day operating challenges, while learning from host companies, speakers and panelists.
Events and topics include:
An Economic Development City Tour
Growing the Direct Selling Industry
Lifestyle Branding and Building Young Leaders
Social Selling
Amway Training and Education
Thank you to our sponsors: