All general sessions will take place in the Prairie Ballroom.

All networking events and meals will take place in the Prairie Foyer & Ballroom.
Program Details

Thursday, December 4 9:00 a.m. - 10:30 a.m.
General session

Winning the Marketing Mix Sheryl Adkins-Green (CMO, Mary Kay Inc.)
Presidential Report Joe Mariano (President, DSA)
Keynote:
Luke Williams, author, Disrupt: Think the Unthinkable to Spark Transformation in Your Business
Companies that only embrace incremental change can find themselves on a path that gets narrower and narrower. Eventually they reach the end of that path and their customers leave them for new offerings nobody saw coming. When companies do take disruptive risks, it's often because they're backed into a corner and there's no choice. Luke will show your company how to avoid incremental innovation and embrace game-changing, disruptive innovation. His presentation will empower you to be the disruptor your business needs to transform and stay ahead of the curve.

11:00 a.m. - Noon
General Session

Dialing Direct with CSR
Kara Schneck (Head of Corporate Communications, Nu Skin Enterprises)
Learn how Nu Skin has generated tremendous results for its CSR programs by leveraging the power of its direct selling model. This was one of the topics DSA's 2014 Companies in Focus Seminar attendees wanted to know more about and you'll want to hear how your company can duplicate these results. This innovative approach supports Nu Skin's core mission to be a force for good by creating significant social impact for children in underserved communities. Kara Schneck will share how the company's nonprofit organization and social entrepreneur initiatives are building loyalty and community among its sales representatives, customers and employees.
Money Ball
Mark Rawlins (Chief Executive Officer, InfoTrax)
This first five-minute rapid fire will be delivered by one of the industry's most tenured technology providers,Mark Rawlins. Mark has spent years analyzing the results of various companies' commission histories. Just like in the blockbuster movie Moneyball, which illustrated how baseball teams were paying for the wrong players for their teams, Mark's research will demonstrate how you should be investing in different players to strengthen your sales team.
Salesforce Innovation Leads to Product Success
Patrick Wright (Vice President, Marketing, AdvoCare International)
Patrick Wright will share how AdvoCare has teamed up with its salesforce to launch a consistent mix of products that include a comprehensive supplemental and nutritional program, the 24-Day Challenge, to unify the distributor message. This simplified approach to the company's product offerings was the catalyst to phenomenal growth and its current growth path is targeted to take the company to the billion-dollar market.
Recruiting, Activation, Retention
Jan Gilmore (Principal, Jan Gilmore & Associates)
One of the industry's most respected consultants, Jan Gilmore's expertise started in the field when she sold a variety of products for some of today's leading direct selling companies. There's no better place to learn how to engage and retain your field than from a previous seller! This five-minute presentation will provide you with today's most valuable tips and strategies to keep your field active.

Noon - 1:30 p.m.
Keynote Lunch
Anne Aldrich, Artemis Strategy Group

DSA's third-party industry research consultant, will provide you with some of the freshest insights from DSA's most recent industry research. Her 360-degree review of the sales channel—from consumer, distributor and company perspectives—will provide you with the critical intelligence you need to continue to be successful in this sales model!

1:30 p.m. - 3:00 p.m.
General Session

Cross-Cultural Online/Mobile Marketing
Jen Fong (Senior Vice President, Marketing & Communications, SwissJust)
Jen will take the stage this December and teach you how to communicate with the broadest audience possible in her presentation. Learn how to make your voice heard effectively across cultural divides with the help of this social media and mobile marketing expert!
Online Reputation Defense: The Ongoing Battle
Jonathan Gilliam (President, Momentum Factor)
Nearly 80 percent of direct selling prospects research your company on Google before they join and studies show they look well beyond the first few search results. Every negative link on your brand's first search results page can sour potential recruits, costing enormous sums for direct sellers in lost opportunity and retention. But with time and the right expertise and resources you can improve your reputation on Google and in social media. This session will feature a cutting-edge case study showcasing what a global direct seller was able to do to ultimately turn the reputation tide in its favor.
CEO Panel: Creating the Ground Swell
Brett Blake (CEO & President, Jewel Kade)
Kerry Shea Penland (CEO & President, All'asta)
Britney Vickery (CEO & Founder, Initials, Inc.)
Anna Zornosa (Founder & CEO, Ruby Ribbon)
These four insightful panelists will delve into the details of how they've creatively built their fields. Listen in as this group describes the innovative tactics they've used to grow their fields organically with 21st century flair. You'll learn how you too can create the groundswell of support and interest in your business that builds into the growth you need to maintain your success.

3:30 p.m. - 5:00 p.m.
General Session

Fueling Car Programs with Social Media Gasoline
Rebecca Gibson (Manager, Corporate Communication, Mary Kay Inc.)
Mary Kay's iconic Pink Cadillac is 46 years old and as vivacious as ever! She's launched her own Twitter feed and has even recently served as a company "spokesperson," generating through-the-roof engagement. Contrast that with the sleek, black Beamer Mary Kay recently debuted to its field, which also got distributors actively sharing in the digital space when the company gave them an opportunity to have their pictures taken with the car. Rebecca will be sharing the innovative ways Mary Kay is using social media to spark excitement about their car programs—and their career opportunities.
Why Simple Compensation Plans Don't Work
Jay Leisner (President, Sylvina Consulting)
In this five-minute rapid fire presentation, Jay will show you what's wrong with simple plans and what your compensation plan must do to motivate and reward the right behaviors.
Keynote:
Tory Johnson, GMA, Make Great Things Happen
Good Morning America personality and founder of Make Great Things Happen, has learned how to do just that for herself and is sharing her lessons learned with others! Including founding Women for Hire and working with direct sellers to encourage individual entrepreneurs, Tory has always focused on helping women realize their self-worth and lead successful lives. Find out how what she has learned can make great things happen for your company, your field, your customers—and yourself!

Friday, December 5 9:00 a.m. - 10:30 a.m.
General Session

Creating Community: Wine is Social; Direct Selling is Social
Jane Creed (CEO, WineShop At Home)
Industry great Jane Creed will dig into the details about her company's "Wine is Social" philosophy. This all-encompassing social media adventure has helped WineShop build an online community that is second to none. Learn from her why and how they embarked on this journey and what she sees for its future. You'll never look at social media the same way again!
Today's Direct Selling Consumer
Lauren lawley Head (General Manager, Direct Selling News)
Direct Selling News recently commissioned Harris Poll to conduct a comprehensive online study among more than 3,500 U.S. adults to more deeply understand the direct selling industry. DSN General Manager Lauren Lawley Head will share some of the top-level findings from this groundbreaking research, which offers the most current snapshot of today's consumer attitudes and behaviors toward direct selling and the social business atmosphere it creates.
Online Leads: What Works, What Doesn't & What Next
Brett Duncan (Owner & President, IdeaDrenaline)
Changes in how some of our favorite online platforms work are prompting us to delve seriously into the world of online advertising for lead generation. This five-minute rapid fire presentation will set up the two case studies spotlighted in the following panel.
Online Leads Panel Discussion
Brandy Aycock (Marketing Manager, Initials, Inc.)
Brett Duncan (Owner & President, IdeaDrenaline)
Jen Fong (Senior Vice President, Marketing & Communications, SwissJust)
Follow up Brett's presentation with a roundtable conversation featuring these direct sales powerhouses. Jen and Brandy will share the ways SwissJust and Initials, Inc., are using Facebook Advertising, Google AdWords and other online marketing tactics to enroll new representatives and find new customers. Dos and don'ts will be covered!

11:00 a.m. - Noon
General Session

Keynote:
David Meerman Scott, Marketing & Sales Strategist and Author, The New Rules of Marketing and PR
One final game-changing speaker will hit the stage at the Be Connected Conference: David Meerman Scott. Wake up, it's revolution time! Gone are the days when you could plan out your marketing and public relations programs well in advance and release them on your timetable. It's a real-time world and if you're not engaged, you're on your way to marketplace irrelevance. David will reveal to you proven, practical steps to take your business into this brave new world. Find out how to act and react as events occur, position your brand in the always-on world of the Web and avoid embarrassing mistakes and missteps.

Noon - 1:00 p.m.
Lunch

Schedule of Events

Wednesday, December 3

9:00 a.m. – 11:30 a.m.
Annual Meeting Committee Meeting

10:00 a.m. – 8:00 p.m.
Registration Open

Noon – 5:00 p.m.
CIO Roundtable

1:00 p.m. – 4:00 p.m.
Communications Committee Meeting

1:00 p.m. – 5:30 p.m.
Smart Start Program

6:00 p.m. – 8:00 p.m.
Opening Reception

Thursday, December 4

8:00 a.m. – 6:00 p.m.
Registration Open

8:00 a.m. – 8:45 a.m.
Continental Breakfast

9:00 a.m. – 10:30 a.m.
Opening General Session
Keynote Speaker: Luke Williams, author of Disrupt: Think the Unthinkable—Spark Transformation in Your Business

10:30 – 11:00 a.m.
Networking Refreshment Break

11:00 a.m. – Noon
General Session II

Noon – 1:30 p.m.
Networking Lunch with Keynote Presentation

1:30 p.m. – 3:00 p.m.
General Session III

3:00 p.m. – 3:30 p.m.
Networking Refreshment Break

3:30 p.m. – 5:00 p.m.
General Session IV

5:00 p.m. – 6:00 p.m.
Wine & Cheese Reception
Sponsored by the Direct selling Education Foundation

6:00 p.m. – 8:00 p.m.
Party Plan Council Dinner

Friday, December 5

8:00 a.m. – Noon
Registration & Cyber Cafe Open

8:00 a.m. – 8:45 a.m.
Continental Breakfast

9:00 a.m. – 10:30 a.m.
General Session V

10:30 a.m. – 11:00 a.m.
Networking Refreshment Break

11:00 a.m. – Noon
Closing General Session

Noon – 1:30 p.m.
Networking Lunch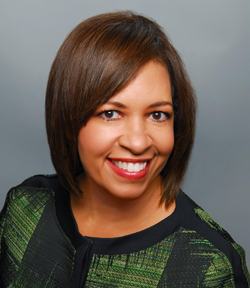 Sheryl Adkins-Green, CMO of Mary Kay Inc., will be our Master of Ceremonies for this year's Be Connected Conference. Sheryl leads Mary Kay Inc.'s global marketing strategy, brand positioning, new product development, advertising, digital marketing, social media, product education, and customer insights to drive long-term growth and support the more than 3 million Independent Beauty Consultants. As CMO, Sheryl's goal is to strengthen Mary Kay's position as an irresistible beauty brand around the world.

We're excited to have Sheryl lead this year's Conference!
---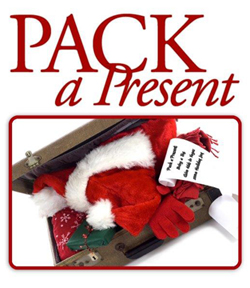 DSEF 5th Annual "Pack a Present" Toy Drive to Benefit Dallas Area Military Families
As you finalize your travel plans for this year's Be Connected conference, save a little room in your suitcase for a holiday gift to show your appreciation for area service members and wounded warriors military families. For its 5th annual Pack a Present toy drive, DSEF is partnering with Operation Homefront to help make the holidays brighter for military families.

Operation Homefront leads more than 2,500 volunteers who provide emergency and other financial assistance to the families of service members and wounded warriors. Operation Homefront has provided assistance to thousands of military families since its inception in 2002.

How to Participate
DSEF will collect the toys at the Hilton Dallas/ Plano Granite Park from Dec. 3-5. On Friday, Dec. 5, Operation Homefront representatives will join us for a presentation. Donated gifts may be for children of any age and cash gifts and gift cards are also welcome. All gifts should be in their original packaging and not gift-wrapped.

For more information, contact Tamara Ingram.