You can only gain access to certain items and special pricing if you have logged in. Login Now.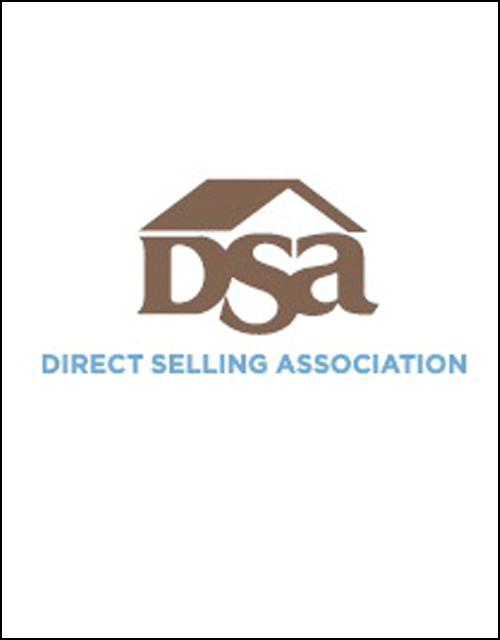 Format:
Electronic (digital download/no shipping)
Description:
2016 Annual Meeting Boot Camp Presentations. Included are:
Direct Selling 101: An Introduction to a Completely Unique Way to Sell Products
Direct selling is the age-old method of conducting sales directly with an individual, away from a fixed-retail location. But there's more to the story than the simple sale of products, and this sales channel is fundamentally different from other distribution channels. Learn what accounts for those differences and how successful companies structure their operations around the unique philosophies associated with specific direct-selling principles. We'll also discuss hiring the staff that can understand the differences and act appropriately on them. (Alan Luce, Strategic Choice Partners, LLC)
What Is a Compensation Plan and How Do I Get One?
How your company compensates your salesforce is one of the most critical business decisions you'll have to make. Whether you are starting your own enterprise or starting your career at an existing one, this session will provide the education you need to understand the basic principles and to refine your direct-selling compensation plan. We'll cover what parts of a plan will drive different behaviors, the role promotions should play without overriding your plan and the metrics at work in a particular product line that impacts how distributors are paid. Most importantly, you'll see how one slight adjustment can cause a domino effect within your salesforce. (Andi Sherwood, Dan Jensen Consulting)
What Is Your Brand?
Bringing your product to market and getting it into consumers' hands is complicated. But the first thing a direct-selling company must focus on is their unique company story and it translates into competitive advantage. The earlier a company can seize on its brand the earlier it will gain traction and grow. (Britney Vickery, Initials, Inc)
Developing Your Independent Salesforce
While you're building your team, you need to know how to train and develop them too, so that your salesforce is geared up to recruit more sellers and is motivated to sell your products for a long, long time. We'll tackle the basics of creating field-development programs that foster and develop growth, leadership skills and ethical behaviors. We'll discuss how to move your first-level salesforce into leadership and set performance standards. Included in this discussion will be ways in which your company can implement fun and appealing training methods to get your salesforce excited about their businesses, and why inspiration and recognition are crucial to your company's long-term success. (Jan Gilmore, Jan Gilmore & Associates)
Building Your Business — Internal Structure
While the success of your business is largely determined by the members of your field, your internal staff plays a major role in the development of your company's culture. During this session, you'll have the unique opportunity to hear how Scentsy, Inc. developed effective operating procedures from the start and consistently attracts team members who have supported the company's vision as it has expanded. (Bob Hipple, Damsel in Defense)
Finance: It's More Than Just a Budget!
The first rule of financing is to hire an expert; but that doesn't get you off the hook for knowing the inner workings of your company's budget or the key operating indicators at work in this sales channel. This session will cover the metrics you need to be mindful of in order to place your company on the right track for success instead of headed over the financial cliff. (Jimmy Lin CPA, Damsel in Defense)
Your Technology Toolbox
Technology is not only reshaping the way direct selling companies communicate with consumers and distributors—it's also changing how companies operate internally. If you're looking to implement the latest and greatest systems to support your company's and distributors' needs, you'll want to hear from the experts how today's emerging technology could transform how your company operates in the months and years ahead. During this session, you'll learn:
-The various technologies available get your company going—and what can wait until you're fully off the ground
-Important questions to ask internally before you even talk to a vendor
-Preparing for any situation that comes along, including those you don't know exist yet (Walter Noot, Young Living)
Implementing Operational Systems
Gone are the days of scheduling books, manual lists, calculators and hand-written letters. Your 21st century business cannot run without technology, but that doesn't mean you need every bell and whistle before you launch. Our expert will walk you through the must-haves and can-waits to ensure your company is fully operational while taking practical considerations into account. (Nancy Bogart, Jordan Essentials)
Social Media for Start-Ups
Building a successful social media presence takes time, and time comes at a premium for a newly launched enterprise. We'll explore the social media musts to get you on the right track to an authentic, word-of-mouth campaign, including:
-Which platforms are nice, but which are necessary
-Online conversation monitoring you'll be sad if you skip
-Dos and don'ts of social media
-Usage policies to keep your distributors from going rogue and taking your company name with them (Scott Kramer, Multibrain)
A Crash Course in Direct-Selling Law
Similar to finance, the way to make sure your company has the legal support it needs is to retain a knowledgeable attorney who knows the ins and outs of direct-selling law. But you still need to know the basics, and that's exactly what this session will provide. We'll specifically dig in to:
-The impact of the independent-contractor status in your field
-Promotion dos and don'ts
-What federal regulation says about product and opportunity claims (Tyrie Barrott, Isagenix)
Company Case Study
Make the most of this opportunity to learn as a successful new direct-selling executive shares:
-Critical learning opportunities experienced in the past two years
-Lessons learned putting theory into action
-Operations and inspirational moments that have served as motivators to future success (Dr. Traci Lynn Burton, Traci Lynn Fashion Jewelry)
Product Details:
| | |
| --- | --- |
| Product ID: | am16bc01 |
| Publication Year: | 2016 |