You can only gain access to certain items and special pricing if you have logged in. Login Now.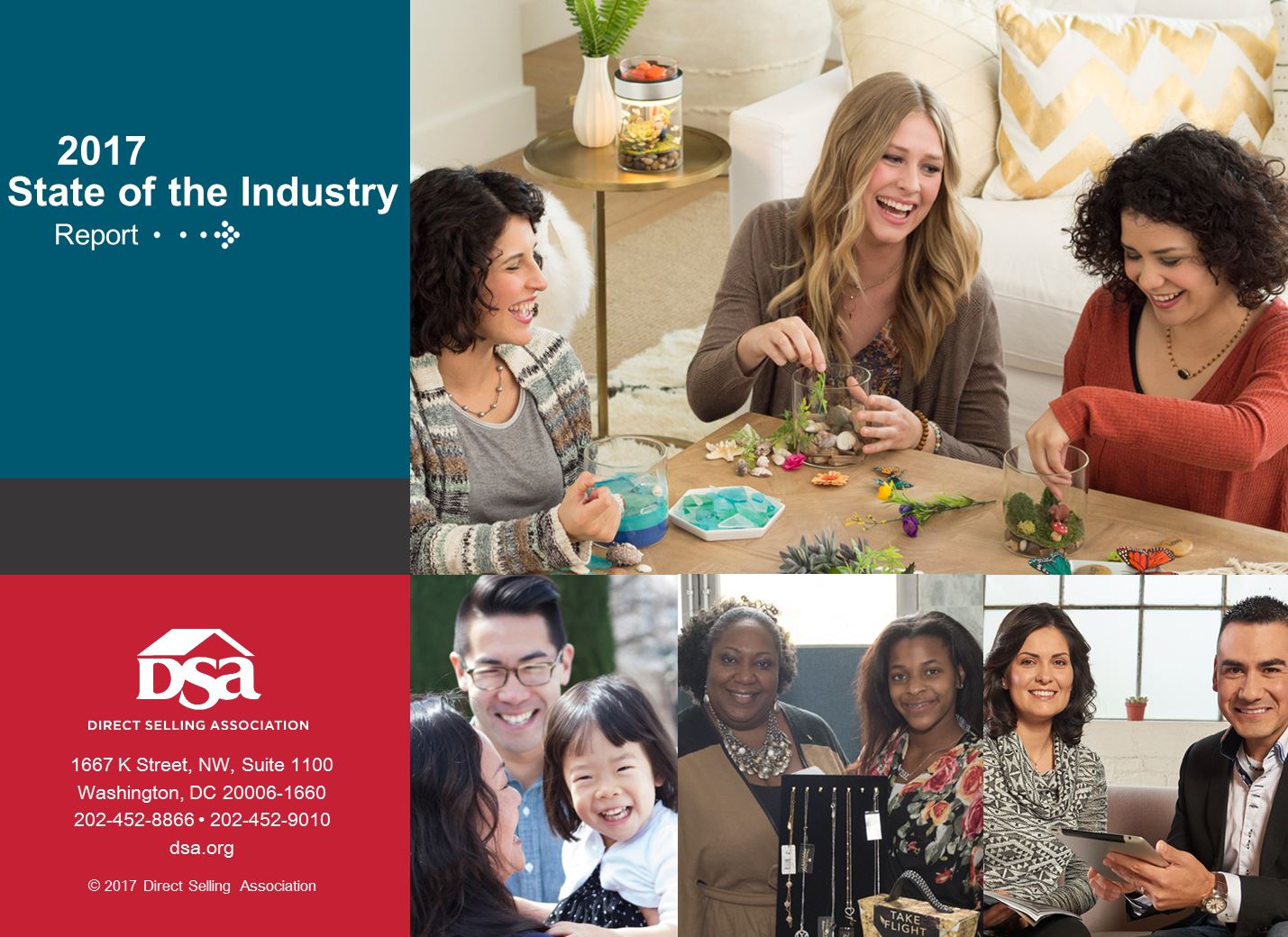 Format:
Electronic (digital download/no shipping)
Suppliers - $300.00
Members, Pendings, and Subscribers - $0.00
Non-members - $500.00

Description:
The 2017 State of the Industry Report synthesizes DSA's recent research and distills key findings in an easily digestible, actionable way. This report provides a 360-degree view of the direct selling industry in the U.S. by sharing data and insights from direct sellers, direct selling companies, and consumers. The facts and figures in this report can be used in annual conventions and other meetings, salesforce presentations, and more.
Product Details:
| | |
| --- | --- |
| Product ID: | SOTI17 |
| Publication Year: | 2017 |
| Pages, Size, or Length: | 36 pages |