You can only gain access to certain items and special pricing if you have logged in. Login Now.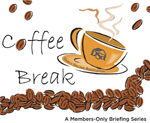 Direct Selling Association
Format:
None
Direct Selling Member, Global Member, Pending Direct Selling Member, Subscriber - $0.00

Description:
Your company and distributors can – and should! – take advantage of the IRS Small Business/Self-Employed Division's (SBSE) services year-round to understand the tax implications behind important business decisions. You won't want to miss this review of Schedule C filings including office-in-the-home deductions, record keeping, business deductions, retirement incentives and more; recent SBSE activities that are helping small business owners and providing you with valuable information for your company and its salesforce; IRS and DSA cooperative initiatives that you can take advantage of for the betterment of your company's financial results.
Product Details:
| | |
| --- | --- |
| Product ID: | CB2D |
| Publication Year: | 2010 |