You can only gain access to certain items and special pricing if you have logged in. Login Now.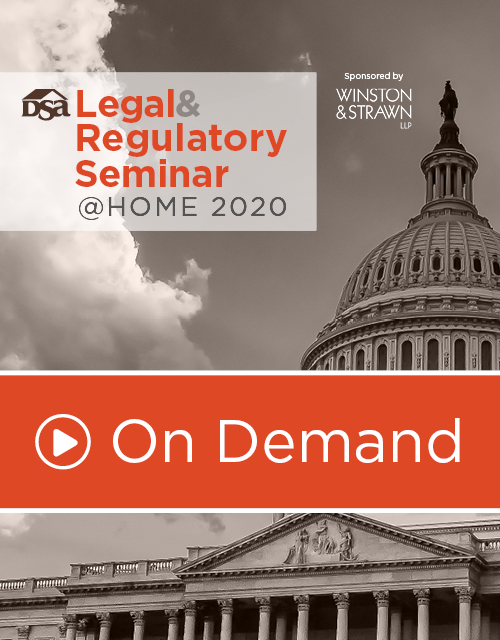 Format:
Electronic (digital download/no shipping)
Direct Selling Member, Global Member, Pending Direct Selling Member, Subscriber, WFDSA Member - $149.00

Description:
The DSA Legal & Regulatory Seminar is where DSA's policy insights will lead to practical business applications for a range of executives. Regulatory and legislative strategists will learn what policy decisions mean for expansion in the U.S. and beyond, and legal and compliance professionals will get practical strategies for creating and managing a range of compliance issues. Get access to all recordings of our 2020 virtual event today!
Product Details: