You can only gain access to certain items and special pricing if you have logged in. Login Now.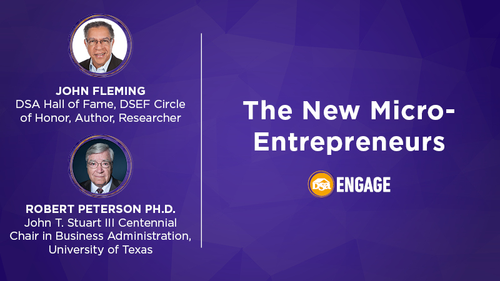 Format:
Streaming Video
Direct Selling Member, Global Member, Pending Direct Selling Member, Subscriber, Supplier, Supplier Exhibitor, Supplier Partner, WFDSA Member - $29.00

Description:
Presentation by John Fleming, DSA Hall of Fame, DSEF Circle of Honor, Author, Researcher and Robert Peterson Ph.D., John T. Stuart III Centennial Chair in Business Administration, University of Texas.
Product Details:
| | |
| --- | --- |
| Product ID: | 202006 |
| Publication Year: | 2021 |
| Pages, Size, or Length: | 36 minutes |