You can only gain access to certain items and special pricing if you have logged in. Login Now.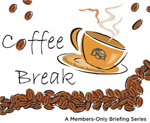 Direct Selling Association
Format:
None
Direct Selling Member, Global Member, Pending Direct Selling Member, Subscriber - $0.00

Description:
Brush up on your credit card compliance know-how! The current PCI rules are strict and your company needs to know if you—or your distributors—are violating them, as large fees usually accompany these discoveries. Tune in as we discuss whether your consultants should accept credit card orders; the basics of PCI compliance and when you can expect current rules to change; and the financial impact of these rules on both your company and your salesforce.
Product Details:
| | |
| --- | --- |
| Product ID: | CB2G |
| Publication Year: | 2010 |