You can only gain access to certain items and special pricing if you have logged in. Login Now.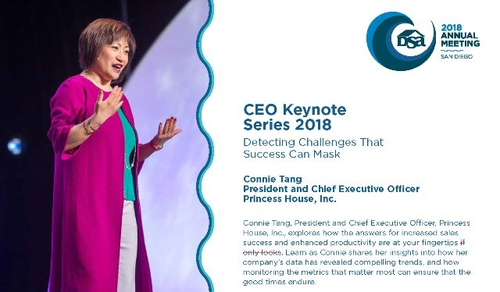 Format:
Electronic (digital download/no shipping)
Direct Selling Member, Global Member, Pending Direct Selling Member, Subscriber, WFDSA Member - $99.00

Description:
CEO Keynote Series 2018 Detecting Challenges That Success Can Mask Connie Tang, President and Chief Executive Officer, Princess House, Inc. Watch as Connie explores how the answers for increased sales success and enhanced productivity are at your fingertips. Learn as Connie shares her insights into how her company's data has revealed compelling trends, and how monitoring the metrics that matter most can ensure that the good times endure.
Product Details:
| | |
| --- | --- |
| Product ID: | AM2018-TangKeynote |
| Publication Year: | 2018 |